Southern Plains Transportation Center Announces
2014 Summer Internship Program
Transportation Regional Internship Program (TRIP)

Background: As a Regional University Transportation Center (UTC), the Southern Plains Transportation Center (SPTC) is committed to strengthening the UTC program's legacy of invaluable contributions to transportation education and workforce development by executing a comprehensive strategy keyed to the complimentary life-long learning themes of higher education, professional development, encouraging new ideas and new entrants to the profession, as well as K-12 outreach. This cradle-to-grave approach is particularly relevant in Region 6. The region's underrepresented groups – Hispanic, African-American, Native American and women – are best served by early intervention, targeted higher education, and continuing education. An important element of SPTC's workforce development effort is the Transportation Regional Internship Program (TRIP).
 
Participating TRIP Sponsors
View interns on linked pages below.
AMEC Environment & Infrastructure, Inc.
Arkansas State Highway and Transportation Department
Association of Central Oklahoma Governments
Balfour Beatty Construction
Burgess Engineering and Testing, Inc.
C&M Associates, Inc.
City of Farmers Branch
EST
Halff Associates
HNTB Corporation
Indian Nations Council on Governments
KSA Engineers, Inc.
LEC Engineering, Inc.
Ne-TEX Construction, LLC.
Olsson Associates
Silver Star Construction Co., Inc
T. Baker Smith

US Department of Transportation
Introducing the students from the 2014 Summer Internship Program.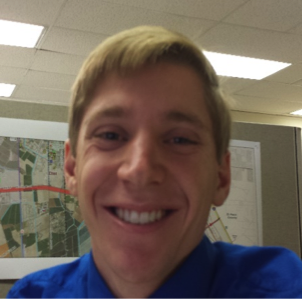 Participating Universities
View interns on linked pages below.
Langston University
Louisiana Tech University
OSU - CLGT
Texas Tech University
University of New Mexico, Albuquerque
University of Oklahoma
University of Texas at El Paso