About the 2019 CUTC Summer Meeting
The Southern Plains Transportation Center (SPTC) is a consortium of eight universities from USDOT Region 6: The University of Oklahoma (OU is consortium lead), Oklahoma State University (OSU), Langston University (LU), University of Arkansas (UARK), The University of New Mexico (UNM), Louisiana Tech University (LTU), The University of Texas at El Paso (UTEP) and Texas Tech University (TTU). Indian Institute of Technology Bombay (Mumbai, India) and Shandong University (Jinan, China) are two international collaborators. LU, UTEP and UNM are Minority Institutions of Higher Education. Both OSU and OU rank consistently as the nation's top Native American Indian bachelor degree producers in engineering. With a "sharing to gain" culture and an annual budget of $2.6 Million from the U.S. Department of Transportation (USDOT) and dollar-for-dollar match by non-federal sources, the SPTC provides a unique opportunity to develop comprehensive, cost-effective and implementable solutions to critical infrastructure issues facing the transportation systems of the region and the nation, and to prepare transportation professionals for leadership roles in the industry.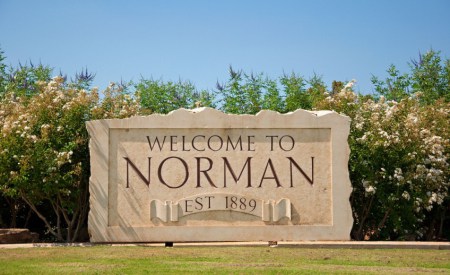 TOPICS:
1. Severe Weather and Transportation Resilience
2. Sustainable transportation -- Environment, Social and Policy Issues
3. Self-driving/Interconnected/Smart Vehicles
4. Smart Cities
5. Autonomous Vehicles
6. Supply Chain Mobility
Southern Plains Transportation Center kindly thanks the organizations below for their support of the 2019 CUTC Summer Meeting.
More information on the CUTC 2019 Summer Meeting coming soon!